Testimonials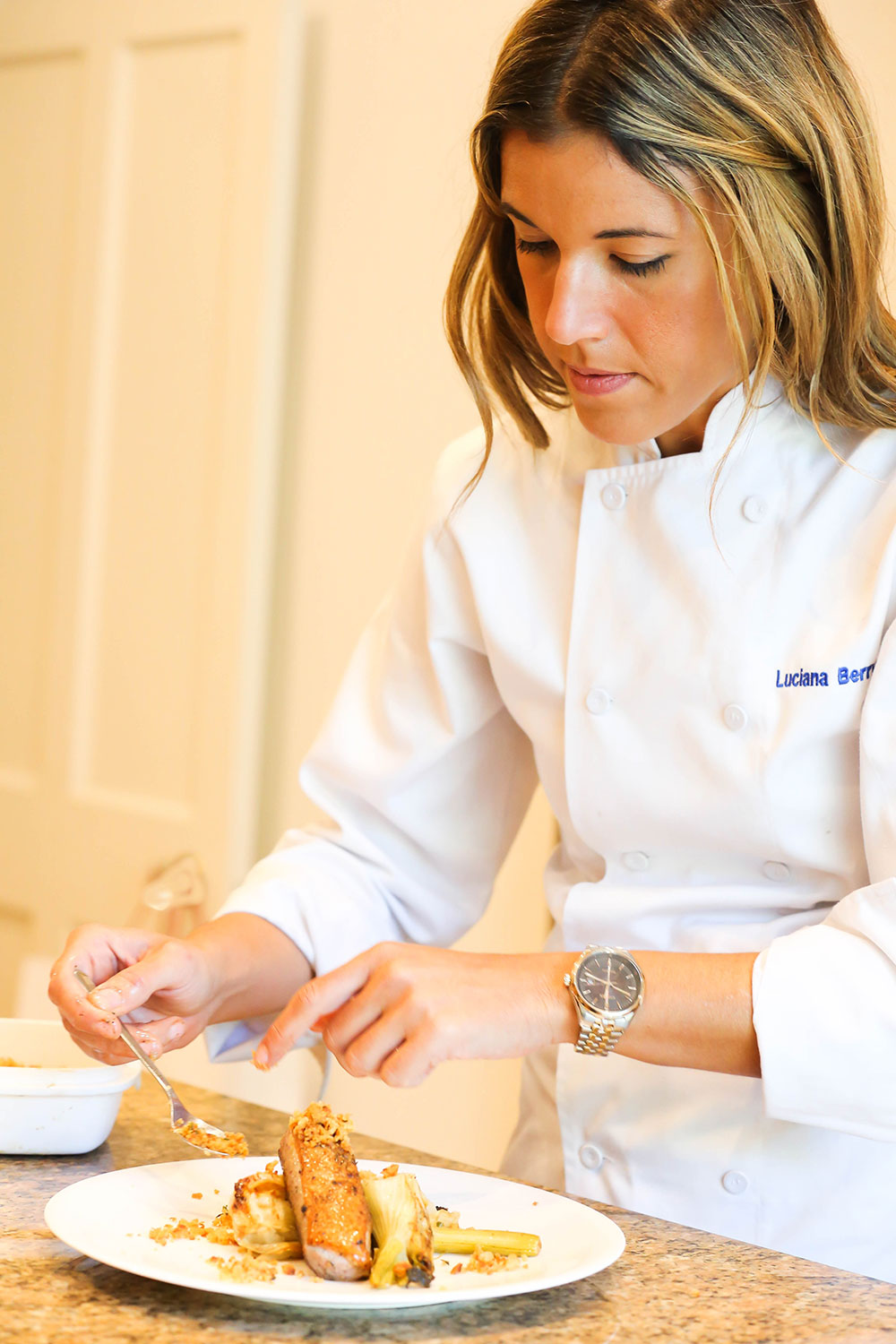 We have employed Luciana and her team for a number of private and work-related functions over the last two years. The food is always exquisite - luscious cuts of meat always beautifully cooked on site to meet individual preferences, imaginative and visually stunning salads and vegetable dishes, and fabulous desserts (a recent highlight being a melt-in-the-mouth sticky toffee pudding with pralines and a perfect caramel glaze). Luciana's range is most impressive: from traditional Brazilian cod dishes to braised lamb with dauphinoise potatoes, so that we have always felt comfortable that every diner, however conservative, will have their taste-buds both satisfied and educated(!). Above all, Luciana is a pleasure to work with. Completely unflappable, she works closely with you in the build-up to an event, and her staff will simply get on with things in your kitchen/marquee/garden. I needed halal lamb for one recent event and only managed to give her 48 hours' notice – but it was no problem. Her regular serving staff are excellent, too. For this all-round service, her prices are very competitive indeed, and I recommend her wholeheartedly!
Mr Ben Shaw.
House master at Harrow School
Brazilian food is as diverse as the country itself. Ingredients vary greatly from region to region. Even names are different – the root manioc will be called "mandioca", "macaxeira" or "aipim" depending on where you are. From the Amazon rivers to the vast Atlantic coast, the abundance of flavours can become a feast when Luciana Berry applies her talent and originality to Brazilian cuisine. I am thrilled by her version of a national passion called "pastel".
Eduardo dos Santos
Ambassador of Brazil to the United Kingdom
Luciana Berry's work goes beyond quality and professionalism. She is a Chef with interest, discipline, creativity and attitude. In all the occasions we hired her, the food became the star of the show.
Liliam Chagas
Head of Trade & Investment, Embassy of Brazil in London
Luciana Berry is quite simply one of the the best caterers we have worked with. Luciana is creative, thorough and utterly professional. My team do not hesitate to contact her whether for a small-scale gathering of parents at my home or a larger event in School involving hundreds of guests. We are always impressed by her and her food, I would not hesitate to recommend her.
Miss K Haynes
The Head, The John Lyon School, Middle Road, Harrow-on-the-Hill
I was particularly impressed by Luciana's ability to speak in public.
Vera Lucia Rocha
Luciana's client